Song: When You Are Who You Are
Artist: Gil Scott-Heron
Album: The Revolution Will Not Be Televised (1971) (1988)
Genre: R&B
Another forgotten phenomenal musician! Well, perhaps forgotten in the mainstream world, but in the world of Funk and Jazz, I think he's well remembered. In my opinion, in terms of musical status (or popularity if you will), I considered him among the same ranks as Jimmy Hendrix. Keep in mind, I mentioned "popularity," not meaning to infer that their music are similar. I think their paths were obviously very different.
Gil Scott Was Very Politically Conscious!
The late Mr. Gil was very politically conscious. Growing up, none of my family (that I can recall) had any of his music. However, if I heard him on the radio or on TV I savored the moment and just enjoyed what I heard. I was too young to fully understand half the sh*t he said, but some how I knew there was some serious messages in his music. I admired him so much because he wasn't just a politically conscious Black musician, he was one of the few well known music figures that actually went in to the communities and literally showed you the challenges of the Black communities. Very few musicians I can think of right now that were that passionate about educating the Black community. The only person that comes to mind at this moment is James Brown. And even then I wonder? Mind you, not saying James did nothing for the community, but there's a difference between showering the Black community with money, and actually being in the Black community. Not to disrespect the late entertainer, but the more I reflect as I get older, I felt that James was motivated by pure fear (after the assassination of MLK) rather than "helping the community." Fear in a selfish way. After the assassination of MLK, I felt that he was more concerned that it would have effected his ability to perform in the Black neighborhoods. I could be completely wrong about that, but….. Just my opinion.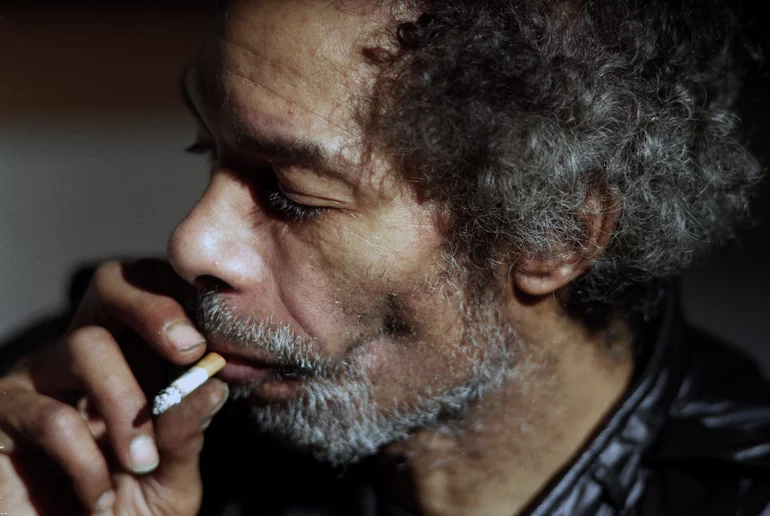 Well, enough of my soapbox. During America's political climax of the 60s-70s in regards to Black Americans, probably (I think) the most well known song (or perhaps technically not really a song) was called "The Revolution Will Not Be Televised (1971)." I know some of my young readers may not like to pay attention to lyrics, but I do recommend that you take the time to listen to that song. It is a true direct representation of what Blacks were going through in the seventies, and in many ways still going through. Shifting the topic a little, there's a song Gil did that became one of my favorites, and it's called "When You Are Who You Are." I think what attracted me to this song was, lyrically speaking, it was one of the very few songs I've heard where the male artist sings loving someone for who they are, and not having the need to try so hard to impress him. The lyrics are just beautiful, as well as the music being nice and funky!
Shop @ EA Mart